The Helm Golf Breaks
          'The Helm' works closely with all the Top Golf Clubs in the West of Ireland. Booking your golf packages through us will ensure huge discounts on Green Fee's at all of our partner clubs. We arrange all Golf, Tee Times to suit, Transfers to/from clubs, Buggies, Club Hire – we can even collect you from the Airport (Ireland West Knock, Shannon or Dublin) and bring you direct to the 1st Tee!
For a No-Obligation quote on all our golf breaks, why not drop us an email (thehelmwestport@gmail.com) with as much detail as you can (for example:-no.of golfers, how many nights BB, what courses you want to play, transfers, if you'd like dinner in our restaurant etc) and we'll get back to you with our extremely competitive pricing. Look forward to hearing from you ...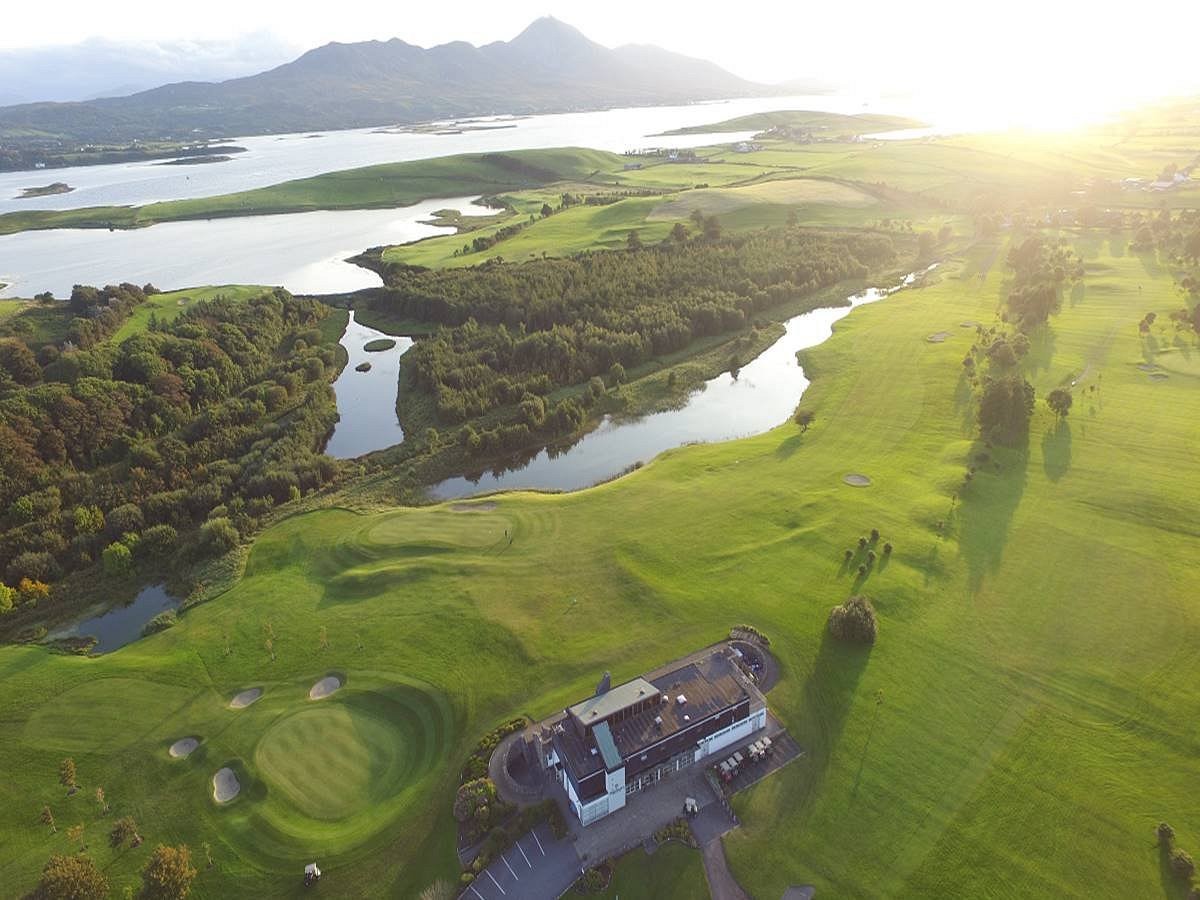 Westport Golf Club is one of Ireland's finest parkland courses. A highly regarded championship venue, the Club is the three-time host of the Irish Amateur Close Championship, the Smurfit Irish PGA Championship, and the AIG Cups & Shields All-Ireland Finals.
Westport is scheduled to host the Amateur Irish Close Championship in 2025. 
Located a 5-minute drive from Westport town, the course is set in the scenic splendour of 260 acres of undulating parklands on the shores of Clew Bay with breath-taking views of Croagh Patrick.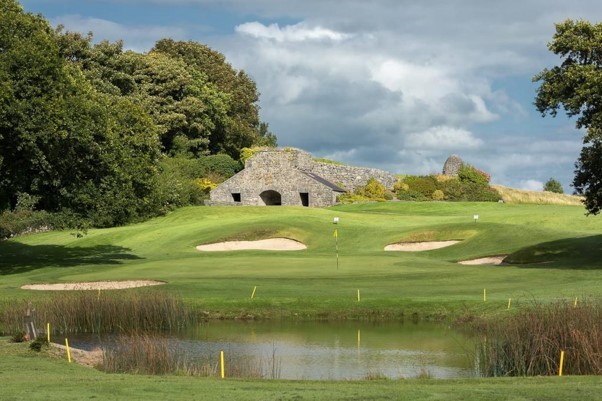 The Championship Parkland Golf Course at Ballinrobe Golf Club is considered by some, including Padraig Harrington, to be one of the finest in Ireland.
Cloonacastle Estate, which dates back to 1238, became the new home for Ballinrobe Golf Club during its centenary year in 1995. A mature 300 acre estate provides the setting for an ever evolving, continuously maturing, magnificent championship parkland golf course.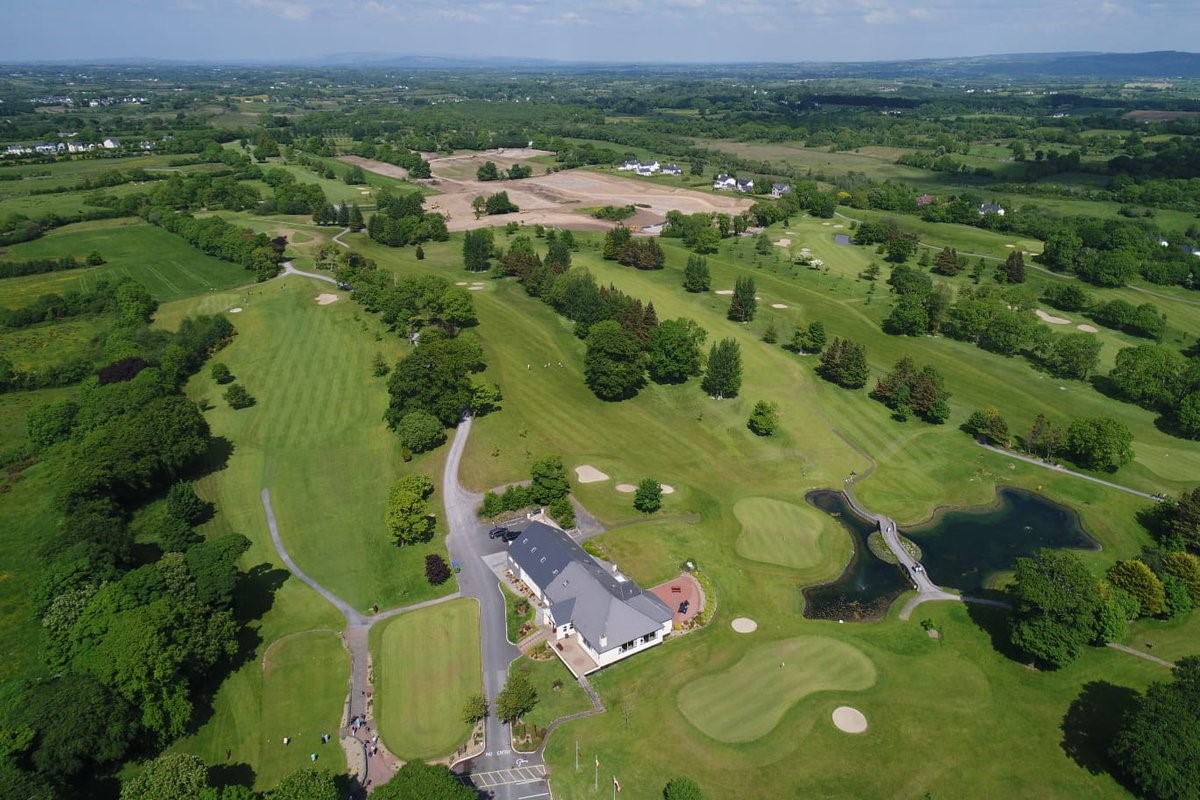 As a well-known and popular golfing destination Castlebar has been fortunate to host several national championships including the 2004 Irish Boys Amateur Close Championship which was won by Rory McIlroy. In recent years the club was honored to host US President Joe Biden, his brother Jim who played alongside the Irish Prime Minister Mr. Enda Kenny.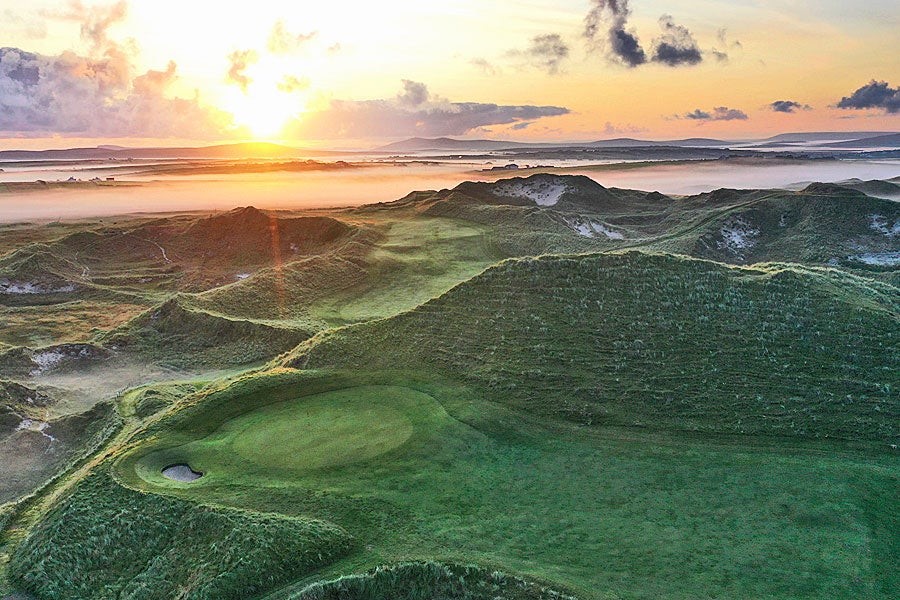 Set in magnificent, unspoilt sand dunes stretching 150m above sea level, with breathtaking views of the Atlantic across Blacksod Bay and the legendary islands of Inis Glóire and Inis Géidhe.  The course features eighteen amazing holes designed by the late Eddie Hackett, and true to his philosophy for respecting the natural landscape, the tees and greens occurred naturally and very little earth moving was involved in the course construction. Carne was the last course designed by Hackett and many say it is his most challenging.  When Eddie was designing Carne he always said that the most dramatic part of the dunescape at Carne should be developed into another course. Sadly he did not live to see his vision realised.  It was 2013 before a further nine holes were opened on land described by Eddie Hackett as the most dramatic part of the dunescape at Carne. The Kilmore Nine, designed by Jim Engh and Ally McIntosh, was developed in line with Hacketts' ethos of respect for the natural landscape, and they integrate seamlessly with the original Hackett course.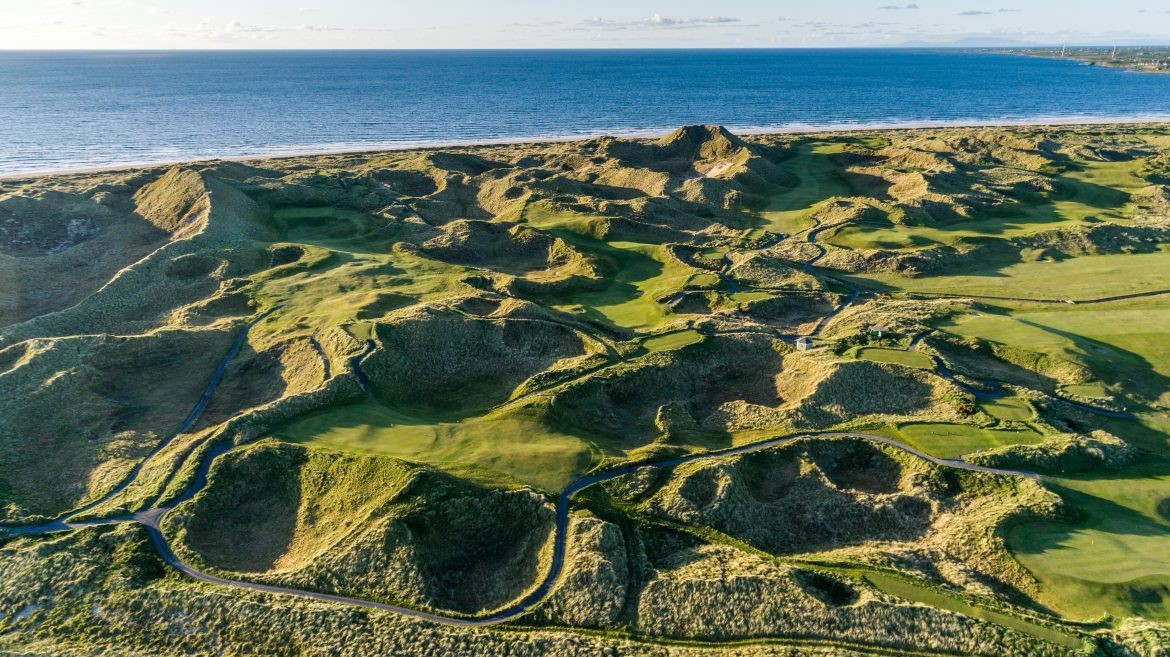 Enniscrone is among the finest and most challenging of traditional Irish links golf courses and offers 27 holes on 400 acres of magnificent links land, featuring the par 73 Dunes Championship Links Course. The Dunes is one of Ireland's top-ranked championship links courses; voted "Best in Connacht" by Golfers Guide to Ireland; repeatedly a top-15 links course in Golf Digest's review of Irish golf courses and a perennial Top-100 UK & Ireland course from Golf World. A "must play" as described by American golf novelist Tom Coyne.
Apart from our 5 'Partner' Course's, there are many other Golf Course's nearby, here's a small selection of where else you could play:-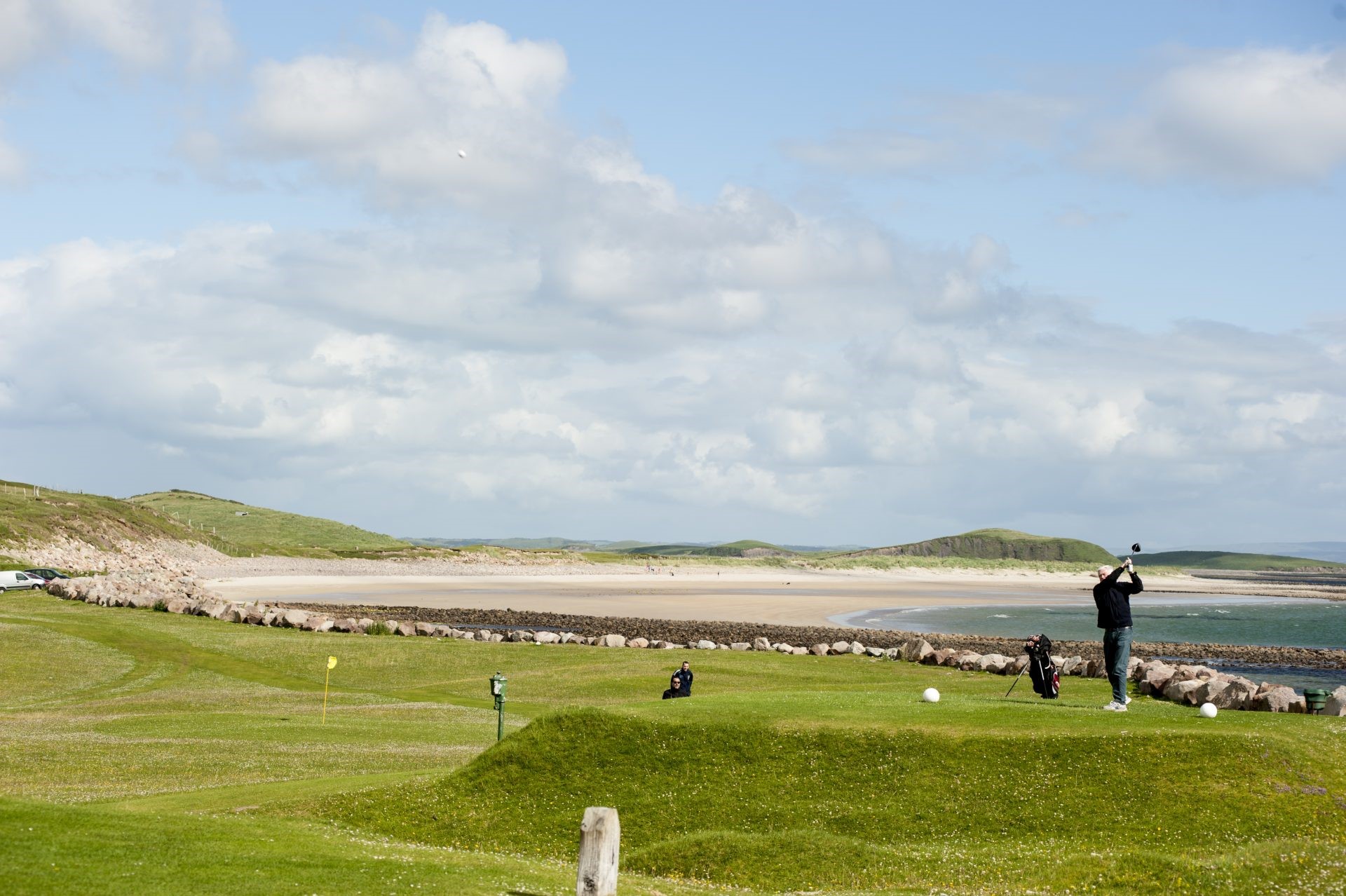 Mulranny Golf Links is a wonderful nine-hole course set on the shores of Clew Bay in Mulranny Co Mayo. It was founded in 1896 and golf has been played on this spectacular natural links course ever since. On a fine day it boasts fantastic views of Croagh Patrick and Clare Island as you look across Clew Bay.Each of the nine holes have unique features which pose different challenges to all categories of golfer.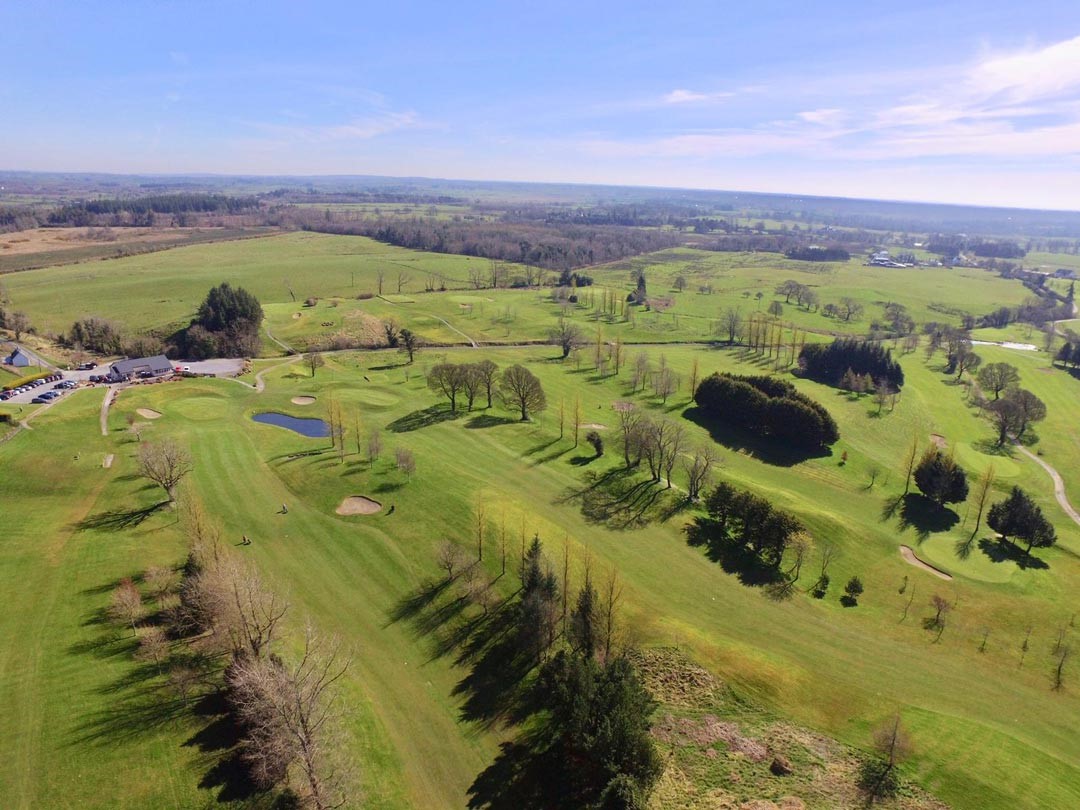 Claremorris (Clar Chlainne Mhuiris- The Plain of Maurice Prendergasts Clan), County Mayo is superbly located in the heart of the west on the N17 half way between Galway and Sligo and only 30 miles from the rugged Atlantic coastline surrounded by rolling plains, rivers and lakes and with a backdrop of Croagh Patrick and the Partry Mountains.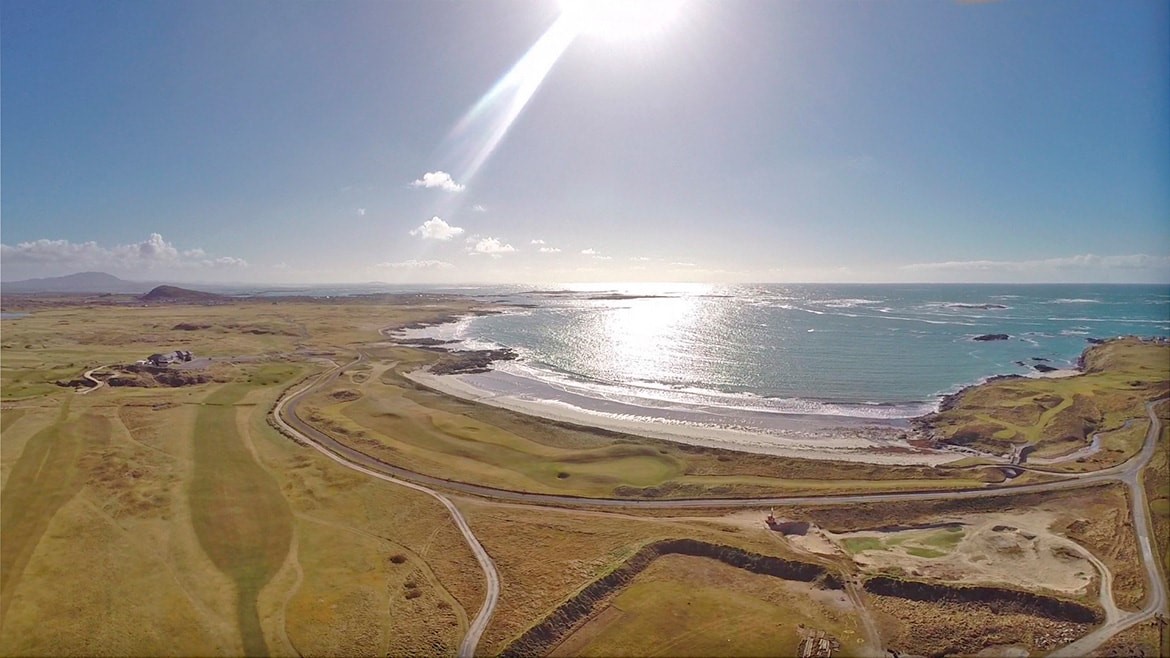 This beautiful isolated course celebrates it's 50th Anniversary in 2023. Designed by the great Eddie Hackett, it lies to the West of Clifden along the Wild Atlantic Ways signature discovery point of Derrigimla Bog and Mannin Bay Blueway. From the testing dog leg opening hole through to the breath-taking back 9, the course is a test for all levels. In 2000 an additional 9 holes were unveiled to add a further dimension to the exhilarating Connemara golfing experience. Voted Best Links Course in Connaught 2023 by Golfers Guide to Ireland.
​
When playing Connemara you are mesmerised by the landscape around you, with views of Slyne Head Lighthouse, the 12 Ben Mountains, the Atlantic Ocean, white sandy beaches or Grainne O'Malley's Castle, there is something special on every hole.