Welcome to The Helm, Westport's premier bar and restaurant where the warmth of traditional Irish hospitality meets contemporary culinary delights.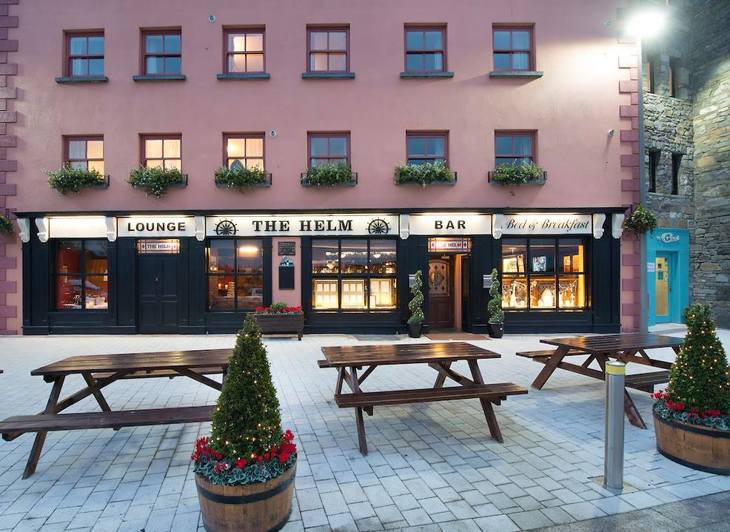 Nestled in the picturesque coastal town of Westport, The Helm is a haven for both locals and travelers alike, offering an array of mouth-watering dishes crafted from locally-sourced ingredients and a diverse selection of both classic and craft beers, wines, and spirits.
Step into our cozy, nautical-themed establishment and let our friendly staff guide you through a memorable dining experience, complete with live music and stunning views of the breathtaking Clew Bay. Whether you're here for a casual pint or a special celebration, The Helm promises an unforgettable taste of the best Westport has to offer.